Mora Godoy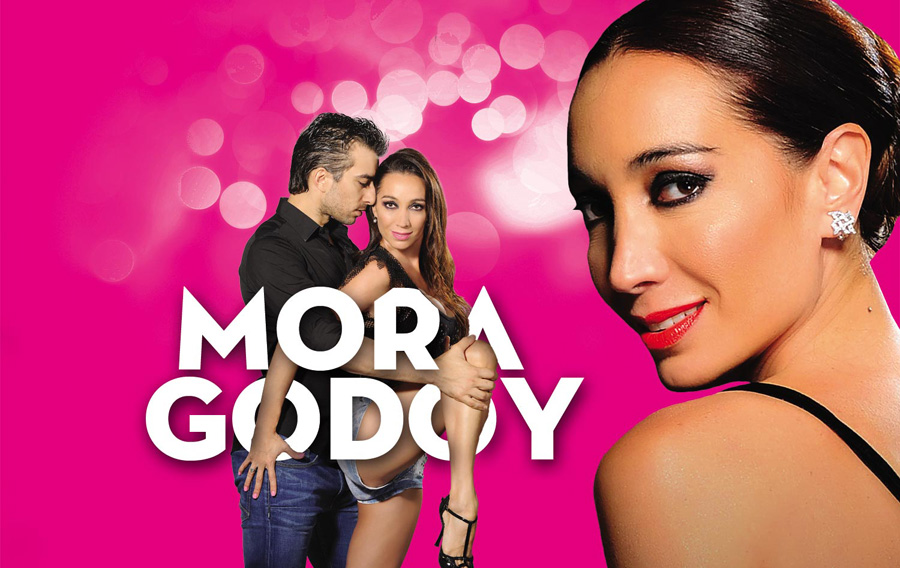 Biography
MORA GODOY REPRESENTS THE BEST OF TANGO-DANCE. SHE BRINGS TOGETHER DISTINCTION, ELEGANCE AND INTERPRETATION OF TANGO, THAT EXPANDS ALL OVER THE WORLD.
DANCER, CHOREGRAPHER, DIRECTOR AND PRODUCER, SHE CREATED MEMORABLE WORKS AS TANGO TANGUERA AND CHANTECLER TANGO. MORA GODOY HAS BEEN MULTIAWARDED IN ARGENTINA AND ABROAD; AN ARTITS WHO HAS STAND OUT AS SYMBOL OF TANGO ARGENTINO.
MORA GODOY, presents "BAILANDO TANGO REMIX", a show that combines the sensuality of the suburbs with contemporary language.
The traditional tango, the avant-garde, constant experimentation and sensuality turned into dance, become a common denominator. The show has music that embodies the spirit of a city like Buenos Aires. It also expresses amorous encounters and misunderstandings. Great love and disappointment. Eveything that an unique popular music can express.
"BAILANDO TANGO REMIX"features MARTIN FERRES, bandoneon player of BAJOFONDO, with a special live set of hits of the band. BAJOFONDO music, the renowned and prestigious band led by Gustavo Santaolalla, is the perfect environment to this show.
"BAILANDO TANGO REMIX" cover all styles of our popular dance through dazzling and virtuosic choreography combining skill, speed steps, acrobatics and fusion techniques, the sensuality of arrabal with contemporary language and unique style of MORA GODOY.
With "BAILANDO TANGO REMIX", MORA GODOY seduce all audiences, beyond that whether or not tango lovers.
Awards
- Outstanding Personality of Culture of the City of Buenos Aires
- Member of the National Academy of Tango.
- Best Choreography and Best Dance Show, "Bailando Tango Remix". Argentina Awards 2016
- Best Choreography "Chantecler Tango". ACE (Latin Entertainment Critics Association). Argentina 2012
- Creative Women. Citi Bank. Argentina 2015
- Award for Artistic Trajectory, Unesco. 2008
- Best Musical of the Year "Tanguera". Shanghai, China 2003
- Best Choreography "Tanguera". ACE (Latin Entertainment Critics Association). Argentina 2002.
Mora Godoy Tango Company in numbers
4 million results in Google throws its name.
3.5 million views on YouTube.
2.5 million people watched their shows in the world.
14 years of international tours Mora Godoy Tango Company since 2002.
Critically acclaimed and applauded by the public in Argentina, Uruguay, Chile, Venezuela, Brazil, Peru, Colombia, Mexico, China, Russia, Israel, Latvia, Estonia, Lithuania, Finland, Italy, Spain, among others.